We have a group of professional and supportive ambassadors.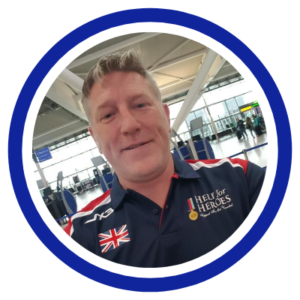 Darren Young started his football career at Middlesbrough as a young lad of 15 before he was hit with injury and was released within the first year.
When Darren reached 20 he joined the RAF as a Firefighter and went on to play football for Combined Services for 12 years; however, during that time he also played civilian football for several clubs, including: Haverfordwest in the Welsh Premier; Bath City in the Conference; and Wroxham Utd FC and Norwich Utd FC both in the Rymans Premier League.
Since retiring from football, Darren has gone on to get his UEFA B coaching badge in Northern Ireland but is currently not involved with any team.
Darren's main sport these days is an adaptive sport called Sitting Volleyball; although new to this sport Darren has managed to train with the Team GB and is awaiting classification for his injuries (degenerative disc disease in his back – currently awaiting 2 operations on root nerve damage) Darren also managed to win the 2019/20 National Sitting Volleyball League whilst playing for Help for Heroes.
Away from sport Darren is starting a career in media/TV and will be a co-host in a new Talk Show called "Men's Talk" on Sky TV (due to be aired 7th November for 13 weeks).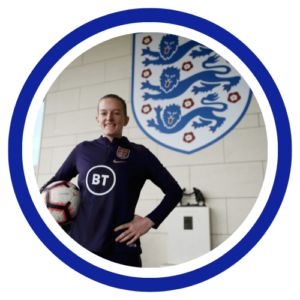 Emma is an England Deaf Futsal and Football player.
She Played in 3 European Futsal Championships, 2 World Futsal Championships, 1 European Football Championship, 1 World Football Championship and 2 Deaflympics.
Emma won medals at several tournaments, including:
European Bronze medal Bulgaria 2014 (Futsal)
Deaflympics Bronze medal Bulgaria 2013 (football)
World Cup Bronze medal Italy 2016 (football)
Captain for Euro Futsal Championships Finland 2018
3rd Place Deaf sport Personality of the year 2019/2020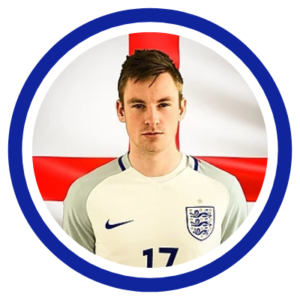 Fil Kamps is a motivational speaker and life coach. As a decorated retired international football player and Olympian who has competed in 10 countries across 4 continents, Fil speaks from experience when inspiring and motivating his audience.
Fil was born in Maidstone, Kent in 1993 and is based in his hometown, but spends much of his time travelling the country sharing his story.
Fil first started playing football at the age of four, dreaming of one day representing his country. Fil played for several different club teams in his youth. He went on to represent his county before signing for Charlton Athletic in 2012. The Addicks went on to win the English Deaf Football League and the British Deaf Plate before Fil transferred to Fulham in 2013. 
In his 3 years at the club Fulham won the English Deaf Cup, British Deaf Cup and British Deaf Plate. He also competed in the European Champions League 3 times, reaching the semi-final twice. Fil was also an integral part of the Great Britain squad that reached the quarter-finals of the 2016 World Cup in Italy.
Shortly after the World Cup, Fil moved to the USA to continue his football career and his educational studies in Tennessee where he played for the King Tornado and earned his MBA. 2017 saw Fil continue to compete internationally, representing Great Britain again at the 23rd Deaflympics in Samsun, Turkey, where they reached the quarter-finals. Fil signed for Doncaster for the 2017/18 campaign and achieved success yet again, winning the British Deaf Cup and reaching the European Champions League final in Milan.
Unfortunately Fil was forced to make the decision to retire from football due to injury at the end of the 2018 season. Fuelled by his passion to inspire others and motivate others to reach their goals, Fil has become a motivational speaker and life coach, travelling the country working with corporate clients, sports clubs and schools.
Fil is also passionate about education, graduating from Middlesex University with First Class Honours in BSc Sport and Exercise Science. He then went on to achieve an MBA (Masters in Business Administration) with a 4.0 GPA at King University.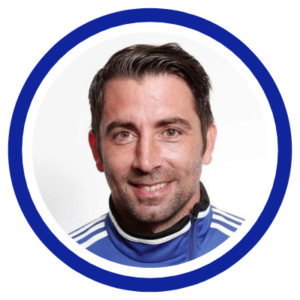 Kevin Horlock is an English-born Northern Irish former footballer. He is currently manager of Needham Market F.C. 
Kevin is a former Northern Ireland international and is most associated with Manchester City, for whom he played in three different divisions including the Premier League. He also played for Swindon Town, West Ham United, Ipswich Town, Doncaster Rovers and Mansfield Town. 
Kevin was first capped in April 1995 versus Latvia and went on to make 32 appearances for Northern Ireland. 
Kevin has been a coach and manager at Needham Market, Chatham Town, Colchester United, Maldon & Tiptree, as well as the Northern Ireland under 21 team.
Kevin commented "it's my pleasure and feel very humble being asked to be an ambassador of the league that you all put so much hard work into. I had the privilege of watching the Gravesham Borough FC Disabled Team play in games at Rainham a while ago and it was so inspirational. Keep up the good work and look forward to helping in any way I can."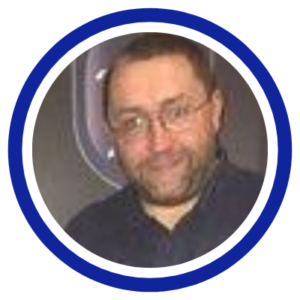 Mike Green was previously secretary of the now defunct Thamesmead Town Football Club and is today the Chief Football writer of the kentsportsnews.com website having previously held the position of Football Editor.
Mike has been involved in mainstream football for over twenty five years from the days of reporting and commentating on matches for BBC Radio Kent, ranging from the Football League down to the Kent League.
"I have to confess that I knew little about the Kent Disability Football League until I was asked to cover the first of the Finals Days. I was a touch apprehensive about what I might indeed find. But after talking with Phillip Smith – who was then Kent FA Chairman – he told me of just how infectious watching them could be and I have to admit that he was 100% right and then some."
"I am also a Parent Governor at a Primary school in Gillingham that has a number of students with varying disabilities all being taught alongside the mainstream students. I too attended the school in my youth when such practices were unique and not the norm. Seeing the kids integrating with the others around the school and on school trips today looks so natural and normal and really is something to behold."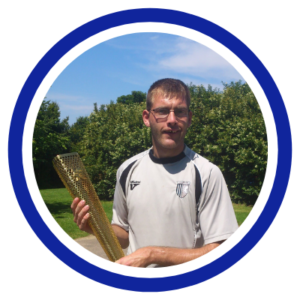 Nick Lovell has cerebral palsy and has played for the England CP team and has travelled to other countries to represent his country.
He is a Level 2 football coach and works with the Gillingham development squads in Canterbury, Sittingbourne and Chatham.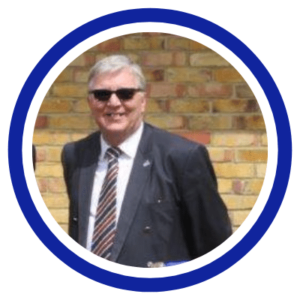 Philip Smith has been involved in football administration for over 30 years and a supporter for over 50.
Early involvements included roles as Club Secretary and Chairman, followed by League administration before being elected to the Kent FA in 1996, the Board of Directors in 2001 and appointed as Vice Chairman in 2009.
In 2005 he was elected to represent the Kent FA on the Football Association Council. During his time on the FA, Philip has served on numerous committees.
In 2017 he was elected as Chairman of the Kent FA. Philip commented "due to disability my football activity was limited as a young person and I would have loved the opportunity to have played competitive football in a league, such as the Kent Disability. I feel it is vital to promote the KDFL so that opportunity is available to all those who wish to do so".
He added, "I hope I have shown that playing is not the only pathway to progress in football and that disability does not have to be a barrier in whatever one wishes to do".
Philip retired his Kent FA and FA roles in July 2020. Whilst reducing his football roles considerably he is very proud to continue as an Ambassador of the Kent Disability Football League.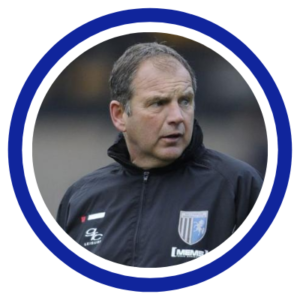 Stephen Lovell is a Welsh former professional footballer and former manager of Gillingham.
Stephen played professionally for Crystal Palace, Stockport County, Millwall, Swansea City, Gillingham and AFC Bournemouth making over 450 Football League appearances before retiring in 2001.
Stephen's first managerial job came at Sittingbourne. He has since managed Gravesend & Northfleet, Hastings United, Ashford Town, Bromley and Gillingham.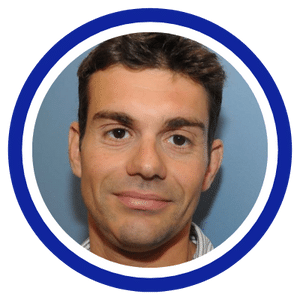 Vassos Alexander is a British sports reporter, presenter, author and endurance runner. He is currently the sports presenter of The Chris Evans Breakfast Show on Virgin Radio.
Alexander hosts the Parkrun podcast, he is a motivational speaker and serves as an ambassador for the young person's charity SkillForce.
When Vassos was asked to become a ambassador he said "what you are doing is great and I would like to help in anyway I can."