We are run by a small group of people who have one thing in common – they want to make sure that children and adults who have a disability are able to play football in a fun and supportive environment.
The contact details* for the members of the League Management Committee are provided below.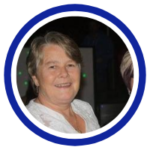 Fixtures and results officer
The management committee are looking to fill the following roles:
Treasurer
Registrations
Fixtures
Results
For more information, please contact the chairman.
* Please refrain from telephoning outside of normal working hours unless the matter is urgent.