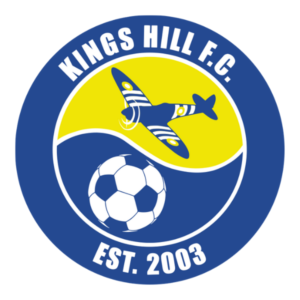 A club based in Kings Hill, near West Malling, with teams playing in our junior division​
Kings Hill FC is a Community Charter Grassroots Football Club. The club is not for profit and has Charitable Community Amateur Sports Club status. There are no shareholders and the club is run entirely by volunteers. Our income is raised solely from member subscription, volunteer fundraising and sponsorship. We have a strong relationship with Kent FA and participate in all leagues.
The club has 45 teams, from Under 5s to Veterans, totalling 530 players. There is a growing girls' section, along with Walking Football and Frame Football.
Kings Hill FC Jets are our PAN disability section of KHFC. Our goal is to make our club as inclusive as possible, as well as providing a supportive and friendly environment for all players.
Get in touch with the club
Kings Hill Football Club
Kings Hill Sports Park
200 Beacon Avenue
Kings Hill
West Malling
Kent ME19 4QP