Canterbury City Football Club
Canterbury City Football Club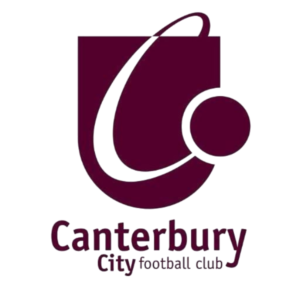 A club based in Canterbury with teams playing in our adult division
Canterbury City were the first club in the country to be formed as a Community Interest Company. As a community based club, we run several sides including Youths, Girls', Disability and Walking Football.
Canterbury City have 2 adult disability teams playing in the KDFL and a further youth 2 teams who play for fun.
2019 to 2020 was a turbulent one with Management changes followed by the COVID Pandemic which declared the season null and void with just a few weeks to go. Tony Newington who has been a pivotal member of the club since its re-birth in 2018 has decided to retire from football after dedicating himself to football for 50 years.
We go again in 2020 to 2021 looking to continue to push the club forward.
Get in touch with the club
Canterbury City FC
New Dover Road
Canterbury
Kent CT1 3AJ